The Write Tools' strategies are based on the latest educational research.
We understand the importance of instructional strategies that are firmly grounded in the latest educational research, and we've done our homework to ensure that the techniques and tools presented in our training and materials align with the following: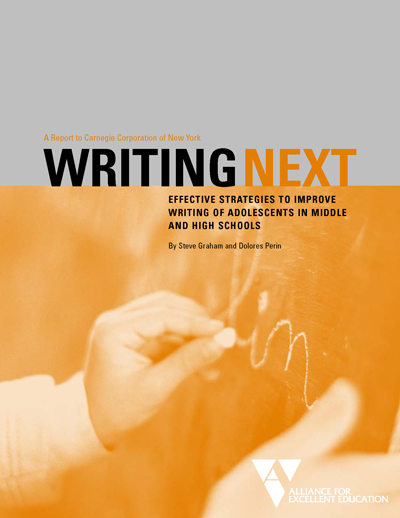 "Writing Next: Effective Strategies to Improve Writing in Adolescence in Middle and High School", Steve Graham and Dolores Perin, © 2007 Carnegie Corporation of NewYork<br>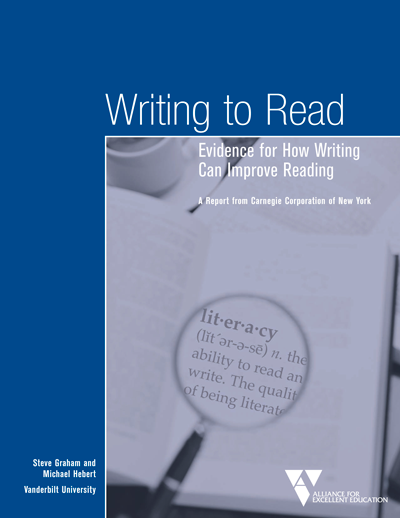 "Writing to Read: Evidence for How Writing Can Improve Reading", Steve Graham and Michael Hebert, © 2010 Carnegie Corporation of NewYork.<br>
View a summary of this report.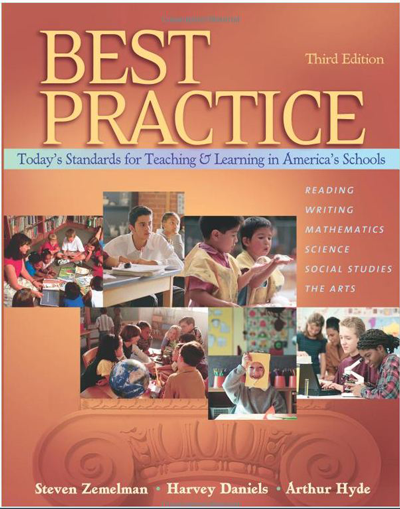 Best Practice: New Standards for Teaching and Learning in America's Schools, by Zemelman, Daniels, and Hyde.<br>
Other supporting material includes:
Allen, J. (2004). Tools for teaching content literacy. Stenhouse.
Anderson, V., & Hidi, S. (1988-1989). Teaching students to summarize. Educational Leadership, 46, 26–28.
Angelillo, J. (2005). Writing to the prompt: When students don't have a choice. Heinemann.
Armbruster, B. B., Anderson, T. H., & Meyer, J. L. (1987). Does text structure/summarization instruction facilitate learning from expository text? Reading Research Quarterly, 22, 331–346.
Atwell, N. (Ed.). (1990). Coming to know: Writing to learn in the intermediate grades. Heinemann.
Atwell, N. (1987). In the middle: Writing, reading, and learning with adolescents. Heinemann.
Atwell, N. (2002). Lessons that change writers. Heinemann.
Calkins, L. (1995). The art of teaching writing (2d ed.). Heinemann.
Fletcher, R. (1993). What a writer needs. Heinemann.
Graves, D. H. (1994). A fresh look at writing. Heinemann.
Harvey, S. (1998). Nonfiction matters: Reading, writing, and research in grades 3 -8. Stenhouse.
Harvey, S., & Goudvis, A. (2000). Strategies that work: Teaching comprehension to enhance understanding. Stenhouse.
Heacox, D. (2002). Differentiating instruction in the regular classroom: How to reach and teach all learners, grades 3-12. Free Spirit. sics
Lane, B. (1993). After the end: Teaching and learning creative revision. Heinemann.
Lane, B. (1999). Reviser's toolbox. Discover Writing Press.
Marzano, R. J., Pickering, D. J., & Pollock, J. E. (2001). Classroom instruction that works: Research-based strategies for increasing student achievement. Association for Supervision and Curriculum Development.
Payne, R. K. (2003). A framework for understanding poetry. Aha! Process, Inc.
Spandel, V. (1997). Seeing with new eyes. Northwest Regional Education Laboratory.
Sparks, J. E. (1987). Read for power. Communication Associates.
Sparks, J. E. (1995). Write for power. Designline.
Stephens, E. C., & Brown, J. E. (2000). A handbook of content literacy strategies: 75 practical reading and writing ideas. Christopher-Gordon.
Zinsser,W. (1988). Writing to learn. Harper & Row.